On Wednesday, September 9, 2020 a meeting was held between the organizers Mili Dueli, Nermin Delić and the Swedish Ambassador to Bosnia and Herzegovina, Johanna Stromquist and Annelie Stiglung, the First Secretary of the Swedish Embassy. The meeting was held in Sarajevo, in the yard of the Swedish Embassy, in compliance with all epidemiological regulations set for that date.
At the meeting, the Swedish ambassador expressed her enthusiasm for the Mili Duelli project and the ideas of the organizers, and the first steps towards cooperation in the future were made.
(Mili Dueli)
---
MILI DUELI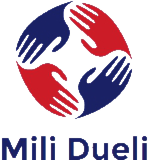 Made in Bosnia and Herzegovina
by Nermin Delić
Europe / Balkan Peninsula
Bosnia and Herzegovina
Federation of Bosnia and Herzegovina
Central Bosnia Canton
Jajce Town 70202
Sva prava zadržana. // All rights reserved.